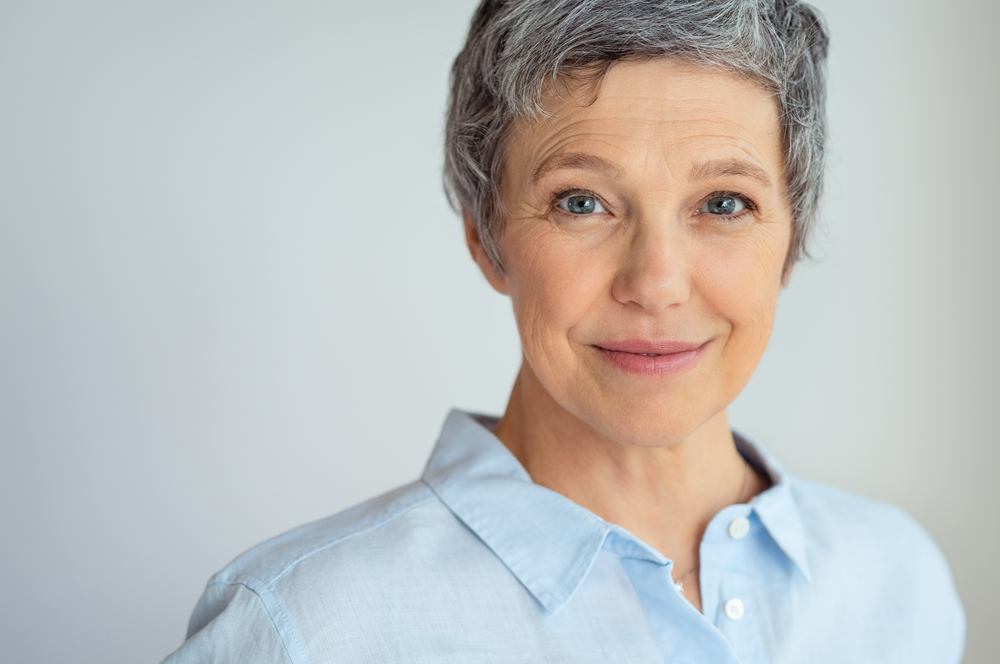 Firstly .... Why Should You Even Be In a Transformational Mastermind?
There are a few compelling reasons to be in one:
YOU DESIRE AN EXTRAORDINARY LIFE, RESULTS & MINDSET: You wish to go past the ordinary results and get extraordinary results with an extraordinary mindset.
YOU DESIRE TO BE PART OF A HEALTHY, GROWTH & LEADERSHIP ORIENTED COMMUNITY: To learn from a group of vetted, experienced, successful and conscious minded entrepreneurs.

What is a Transformational Mastermind?
A Mastermind is a periodic meeting (in our case four times a month) where members of the mastermind are able to get immediate and longer term obstacles and objectives resolved.
Most masterminds are technical in nature i.e. they address only transactional issues and objectives e.g. how to market e.g. how to sell e.g. how to handle technical issues in your digital marketing e.g. how to manage your finances in your business etc.
We are different.
A Transformational Mastermind addresses the transactional as well as the necessary transformational issues and objectives. Transformational topics include but are not limited to higher level vision based thinking that leads to breakthroughs.
What is a Breakthrough?
A breakthrough result is a result that you desire to have - it is a rationally set objective which may initially seem a stretch to achieve but typically on hindsight, becomes achievable if not duplicatable.
In this program, we (the leader and the members of the mastermind) are dedicated to ensuring that all members have breakthrough results.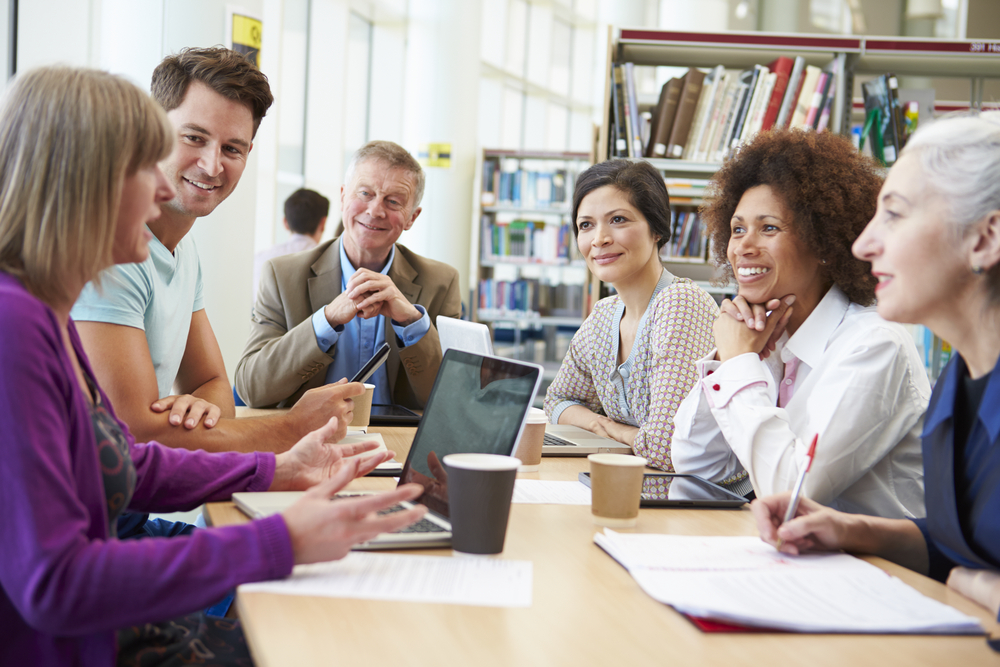 How does the mastermind work?
WEEKLY MEETING: The mastermind is conducted weekly at a set time for 1.5 hours. It is conducted over zoom (online video conferencing.)
ENOUGH TIME FOR YOU: Each meeting will have a maximum of 30 people. This may seem like a large number of people, but we have never had members dissatisfied due to not getting enough time or attention from the group or from the leader.
MOVING FORWARD EVERY WEEK IN YOUR BUSINESS: In the meeting, you will get an opportunity to ask a question about your business or leadership. The leader of the group and the other members present will answer your question - giving you different perspectives; getting different perspectives is part of the extreme value of a mastermind - you will leave each call with options on how to move forward in your business or leadership.
BREAKTHROUGH TRAINING: There is also a relevant topic of discussion led by the leader. This topic is designed to expand your thinking about your business and your leadership.
PLENTY OF SUPPORT: You get support on the weekly zoom sessions as well as on the Private Facebook Group site. At this group page, you can post questions or requests for support and expect a response within 24 business hours.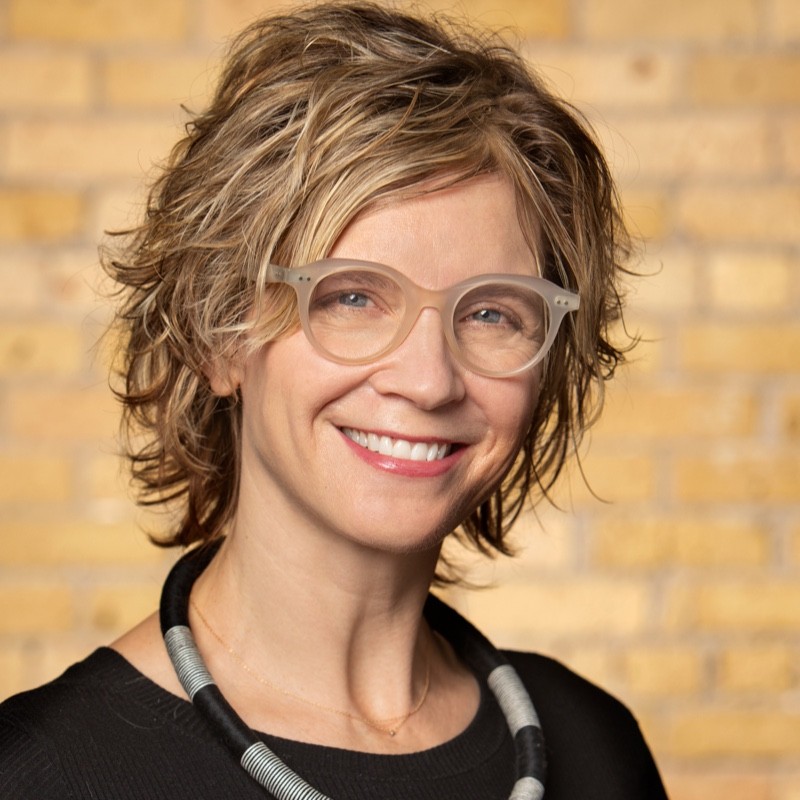 "I became a part of a collective group of like-minded powerhouse business owners"

Before the mastermind I was making progress in my business milestone goals but was working a bit in a vacuum. Once I joined the Global Business Mastermind, I gained even more traction because I became a part of a collective group of like-minded powerhouse business owners who hold each other to high standards and accountability. I also appreciate that I trust this group enough to be vulnerable, to accept honest feedback, and to have a guaranteed sounding board.
-- Christi Williford, President and Creative Director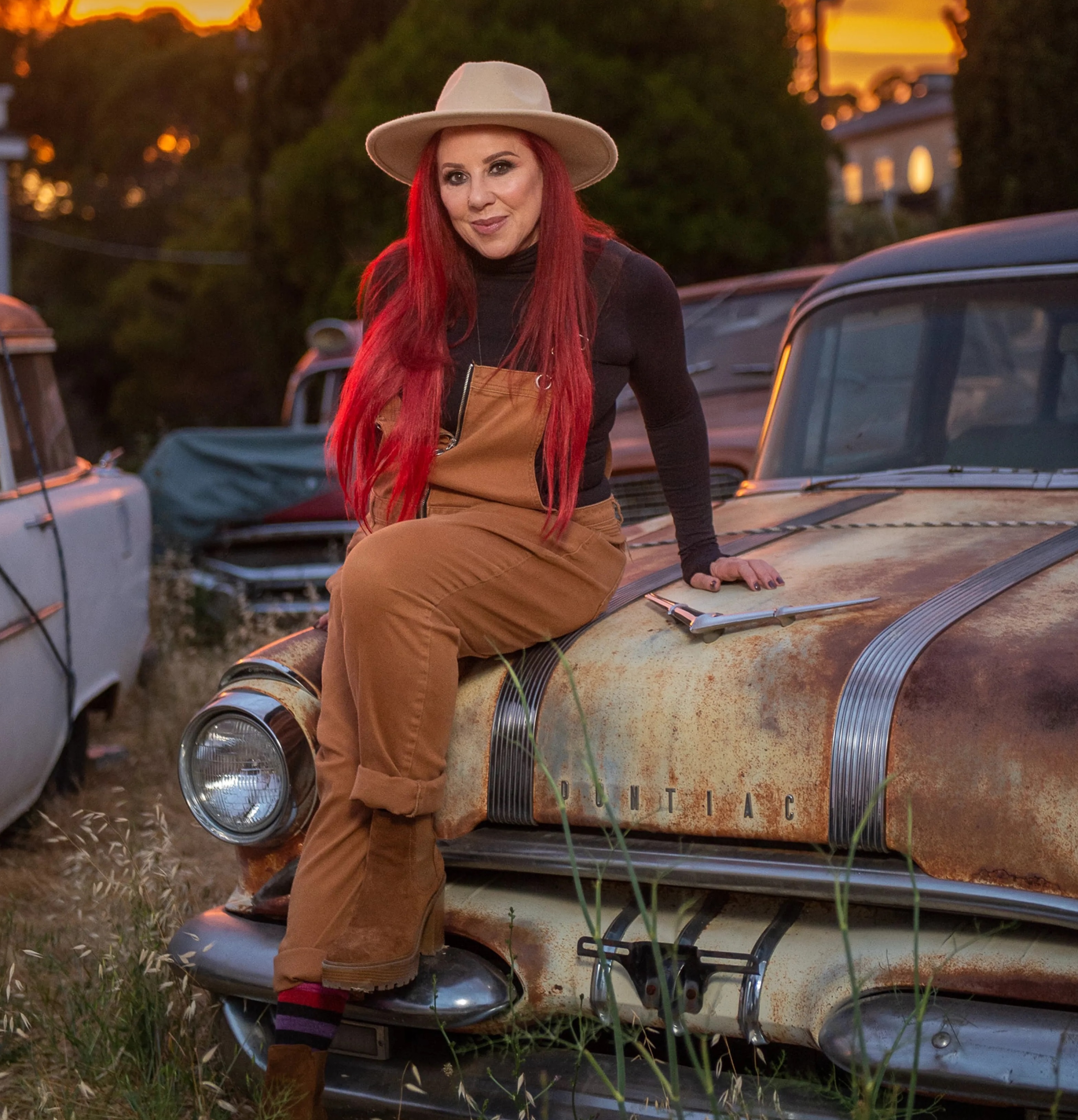 Able to successfully handle all my duties as a Recording Academy GRAMMY® voting member

Sunil's work and courses are extremely powerful! Understanding that I am in the drivers seat of my life, work and projects has given me a whole new expression of freedom and success.This daily structure gave me the freedom and organization to be able to successfully handle all my duties as a Recording Academy GRAMMY® voting member. I am in the flow now with all that I choose to do.


--

Glenda Benevides - Glenda Benevides Music/ Global Badass Goddess

Testimonial Video: Interview with Mastermind Participant - Jeanne Vaseleck, MBA
Hear 1. How Jeanne transformed herself and her business through the Mastermind 2. What she feels is unique and powerful about this mastermind group 3. Advice for people considering how they can improve their business.

Testimonial Video: Interview with Mastermind Participant - Christi Williford
Testimonial Video: Interview with Mastermind Participant - Glenda Benevides
Thanks for submitting your information! Please continue with the checkout process.
Frequently Asked Questions


Can I get a refund if I'm unhappy with my purchase?
If you are unsatisfied with your coaching, reach out to us to see if your purchase is eligible for a refund.
As stated in Teachable's Terms of Use, Coaching IS NOT covered by Teachable's 30-day student refund policy. We ask that you seriously consider what you will gain from doing our program first before you sign up for this program. If you need to clarify this, please feel free to contact us at [email protected]

When will the weekly meetings be held?
Upon purchasing coaching, you'll receive further instructions on dates and times. As soon as you successfully make your payment, you will receive an email confirmation on timings for the next zoom session. Expect this to be every first four Wednesdays of the month at 9 am PACIFIC for 1.5 hours.
How much is Mastermind program?
To pay in full, it would be US$2,500 for the year. If you are in financial difficulties and you need to do monthly payments, please email us at [email protected]. We only give exceptions for monthly or reduced payments on a much needed basis.
Can I do it for a period shorter than one year?
No. The program is designed to work over a year. Breakthrough results take patience and consistent attention. Just like it is to have a beautiful garden, you must tend to it frequently over time patiently. All good things come with patience.
If I register today successfully, when will my first group zoom session be?
It will be on the next zoom group session date. You will get an email for this date soon after you register. We do zoom sessions for the first four weeks of the month. Example: if your zoom group sessions are setup for the first four Wednesdays of the month at 9 am PACIFIC USA Time, then your first session will be the next Wednesday session based on being within the first four Wednesdays of the month.

What if I have more questions before I sign up?
Please contact us at [email protected]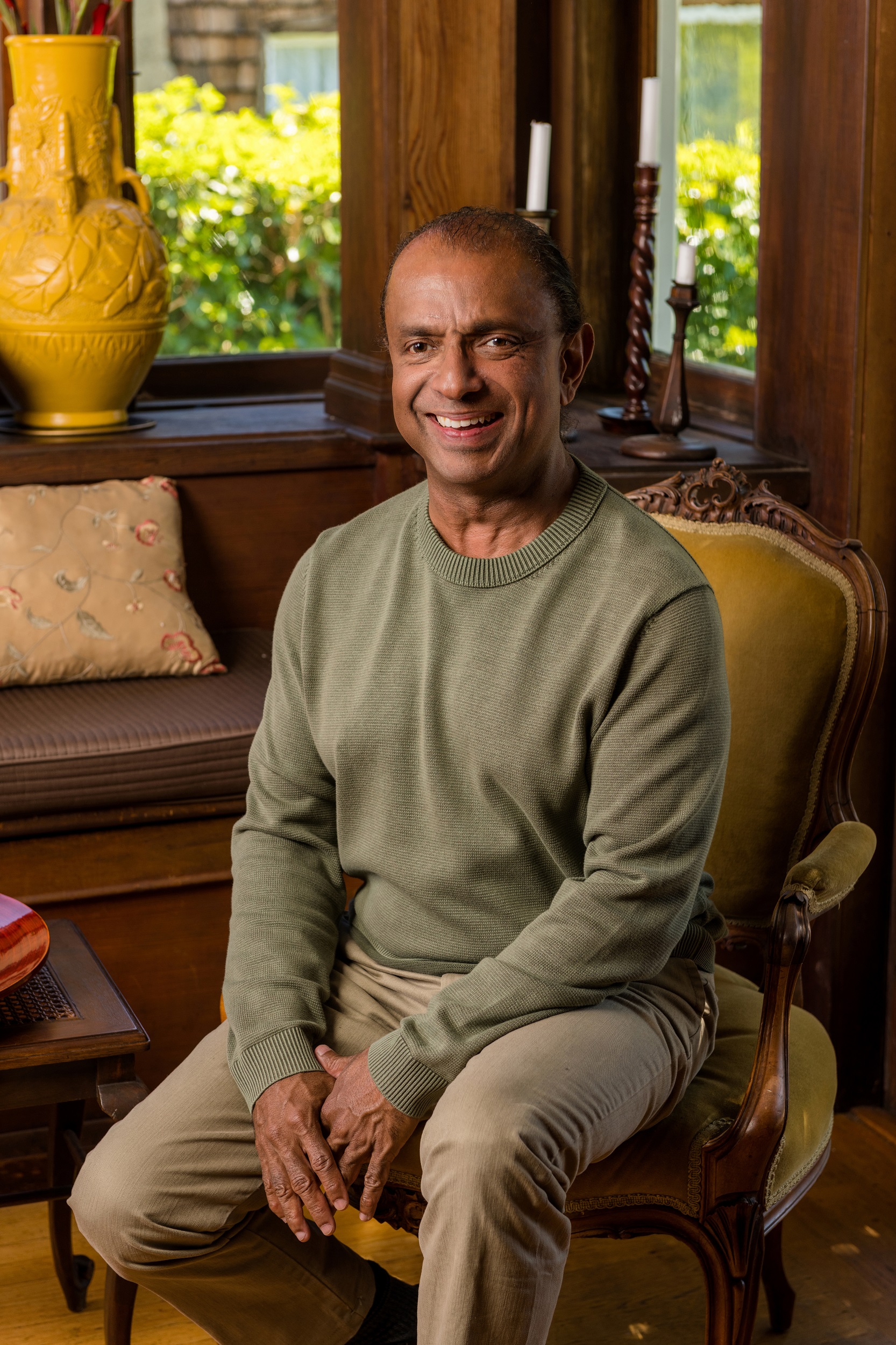 About Your Facilitator / Mentor for this Mastermind
Sunil is a globally-recognized speaker, trainer, educator, and author. He brings 30+ years of building and implementing successful business plans to entrepreneurs, small business owners, and companies worldwide. His expertise includes leadership, sales, marketing, and global small business.
Sunil is the founder of
1. The Global Business Mastermind, a highly sought after training program helping business owners grow their audiences and reach.
and
2. The Global Small Business School, an educational institution dedicated to democratizing the availability of business education and opportunities for all entrepreneurs around the world.
Sunil has a Meetup organization of more than 200,000+ business owners and professionals across the US, UK, Canada and now in South East Asia.
He runs at least 3 networking events on a global scale per month PLUS other business networking educational events - all at no charge to attendees.
In the Global Small Business School, he offers scholarships and discounts to those entrepreneurs in need.
His true love lies in global business community building and generating collaborative, profitable businesses. Sunil effortlessly blends his business, technology, and academic backgrounds to mentor business owners and help them take their ventures to new, solvent heights.
Sunil brings a multifaceted approach to business through his knowledge of the social sciences, economics, literature, and cognitive neuroscience to curate innovative insights. Born and raised in Singapore, Sunil's exposure to diverse perspectives and different categories of thinking has greatly influenced how he approaches business.
He lives in the Bay area with his charming wife, Glenda - and spreads his time between Europe (Portugal), the US and Asia, while engaging in his creative art forms of doodling, finger drumming and day-dreaming for innovative ideas.